Medical Malpractice & Negligence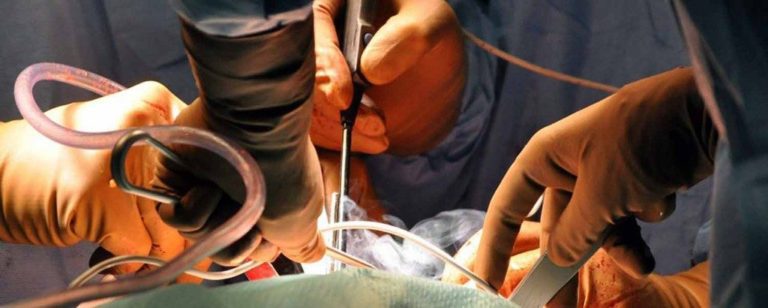 get a free case review... Call (502) 582-3711
We put our trust and faith in doctors. Unfortunately, doctors do not always practice medicine in accordance with sound medical procedures. The third largest cause of death in the United States is medical and hospital negligence. When injury and death occur because of substandard care, doctors, hospitals, clinics, and others responsible should all be held to account for their share of the injury and death that result.
Types of Medical Malpractice
Common types of medical malpractice can include:
Surgical mistake. Surgical mistake can include inadvertently cutting major blood vessels (such as those supplying blood to the brain), leaving in surgical instruments or implements (such as sponges), not providing anesthesia correctly, or many other types of mistakes.
Failing to diagnose a condition. Failing to diagnose a condition can include failing to diagnose a disease such as cancer, heart disease, or diabetes, or failing to diagnose a condition, such as stroke, broken bones or anauerysms.
Diagnosing the wrong disease or condition. For example, a patient may be diagnosed with a migraine headaches when the patient in fact had a brain tumor.
Medical malpractice occurs when a physician or other medical provider fails to provide services in accordance with the commonly-accepted level expected by those in the medical community, and harm or injury results. This does not mean that a physician must be perfect; rather it means that the physician or provider must have rendered at least the degree of care that would be expected in the medical community.
Physicians who hold a specialty will be held to a higher standards with respect to their area of specialization, rather than to the standards of the average physician. Thus a cardiologist, for example, will be evaluated against other cardiologists in terms of determining whether medical malpractice occurred.
In order to prove malpractice, the testimony of another physician will normally be required in order to show how the treatment provided was sub-standard. In every case of medical malpractice or dental malpractice, the case is reviewed by a qualified medical or dental expert to determine if there is a viable case to prosecute.
Who May Be Liable for Medical Malpractice?
In addition to the physician or provider that may have directly made the mistake, hospitals, clinics and other facilities may be negligent for the wrongful conduct of their employees.
Determining Damages from Medical Malpractice
Determining damages for medical malpractice can be complex, and requires the assistance of medical professionals. The key question to answer is how the course of a patient's treatment would have differed if the malpractice had not occurred, and what damages were suffered by the patient as a direct consequence of the medical malpractice.
In some cases of medical malpractice, the course of treatment, and the damages subsequently suffered, are clearer than in other cases. As an example, in a case in which a surgical instrument is inadvertently left in a patient, the patient may experience severe pain, internal damage, and additional surgery to remove the instrument. When a key blood vessel is inadvertently cut during surgery, the patient may experience a stroke or other significant injury.
In other cases, the damages that directly result from medical malpractice may not be as easy to ascertain.
For instance, assume that:
a physician fails to diagnose cancer in an office visit,
the cancer then is properly diagnosed in an office visit two months later,
the patient then begins chemotherapy,
the patient subsequently dies from this cancer.
From a medical malpractice standpoint, the question is whether the patient died (or was placed at a higher risk of dying) due to the failure of the doctor to make the correct diagnosis in the first visit.
If the patient died (or was a much higher risk of dying) because of the failure to make the proper diagnosis during the first visit due to the subsequent delay in treatment, then damages for wrongful death may be awarded. If the patient's cancer was of the type or stage that it would not have made a difference in the patient's treatment or prognosis if the cancer was properly diagnosed during the first visit, then it is possible that damages may not be applicable.
Our job as a Louisville medical malpractice lawyer is to prove that substandard medical care was provided, and then to connect this substandard care to the damages suffered by the patient.
Doctors Are Not Above the Law
The law recognizes that doctors do not have to be perfect. They must, however, provide services in accordance with good medical practice. Often this means identifying the symptoms that a patient may be presenting, checking the symptoms carefully in an examination, and, when prudent, taking further steps, such as additional testing, to better confirm a diagnosis.
In medical malpractice cases, physicians and their insurers will often vigorously contest claims, even in cases where the evidence against them is great. In part, this may be due to some physicians being unwilling to accept their mistakes. Additionally, physicians have a strong incentive not to have any negative marks on their record, as this can lead to significant ramifications, such as much higher medical malpractice premiums and even a loss of privileges at some hospitals and healthcare facilities.
If You Believe You May Have Been Injured by Medical Malpractice, or if a Family Member has Died as a Result of Medical Malpractice, Please Call Bixler Howland
We can meet with you for a free consultation at a time that is convenient with your schedule. There is no charge for this consultation. We accept medical malpractice cases on a contingency fee basis, meaning that there is no fee to us unless and until we are successful in recovering compensation for you.